It's Halloween at the Mercantile!
October is here, and we've been decorating for the holidays! Check out what our visual team has been doing with our new arrivals for some spook-tacular displays.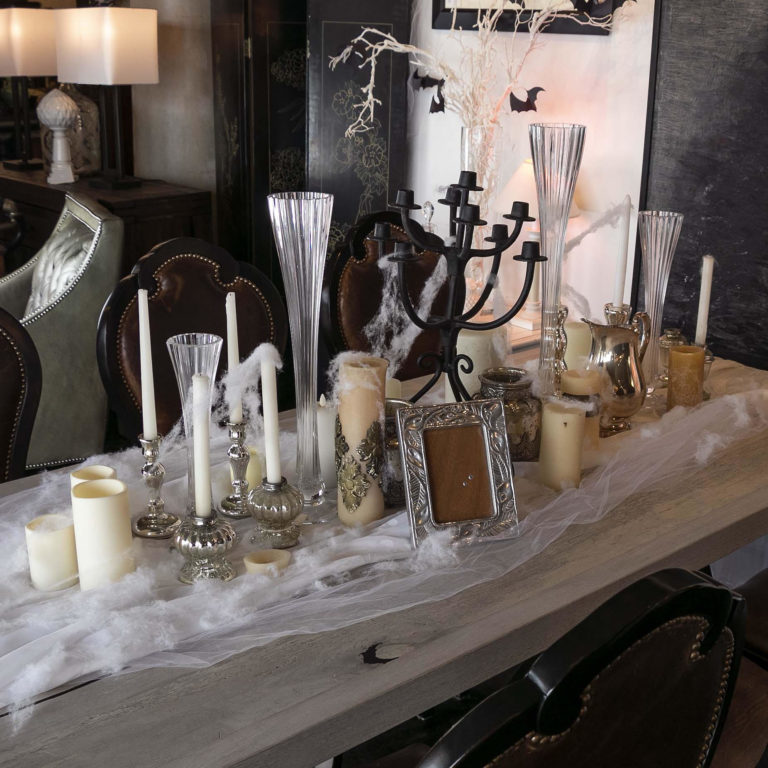 A tablescape is created on white tool with tufts of "cobwebs" to bring a lightness to the scene. Anchored by a cast iron candelabra at the center, neutral and metallic accessories are clustered at the center for a dynamic composition of material, texture, and size.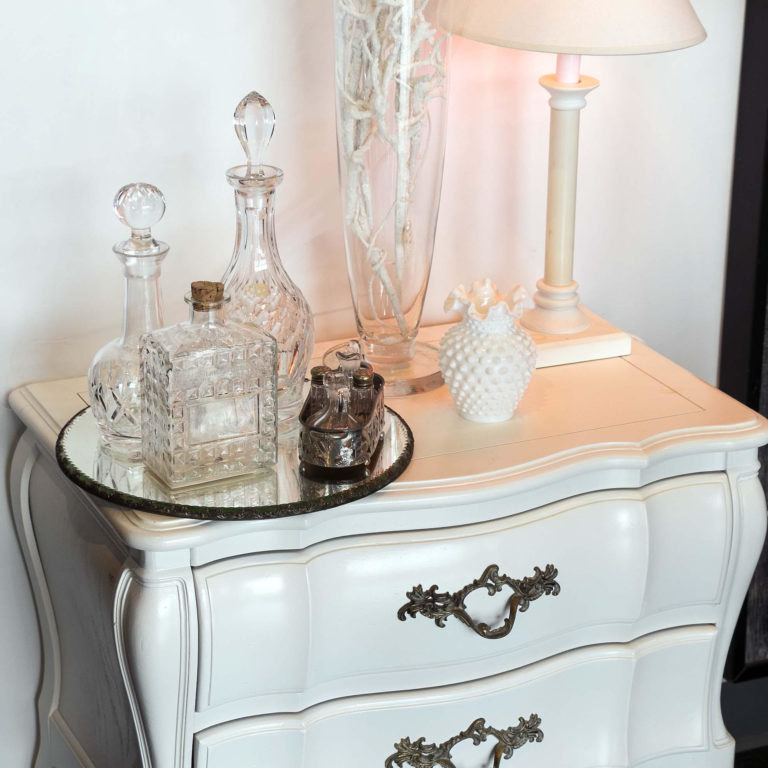 Storage pieces on either side of the table add some brightness, with ornate hardware to keep the gothic theme. A tray of glass decanters is a fun addition to any entertaining space! Funky white decor add consistency with your own personal flair.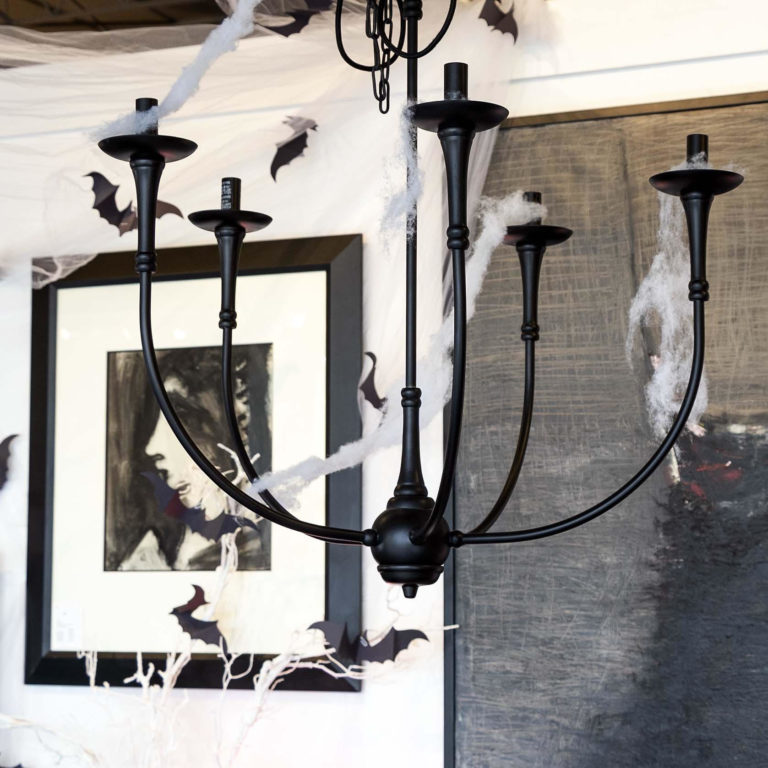 A black candelabra-style chandelier overhead, whimsically draped with cobwebs and decorated with bats, adds to the mysterious mood of this room.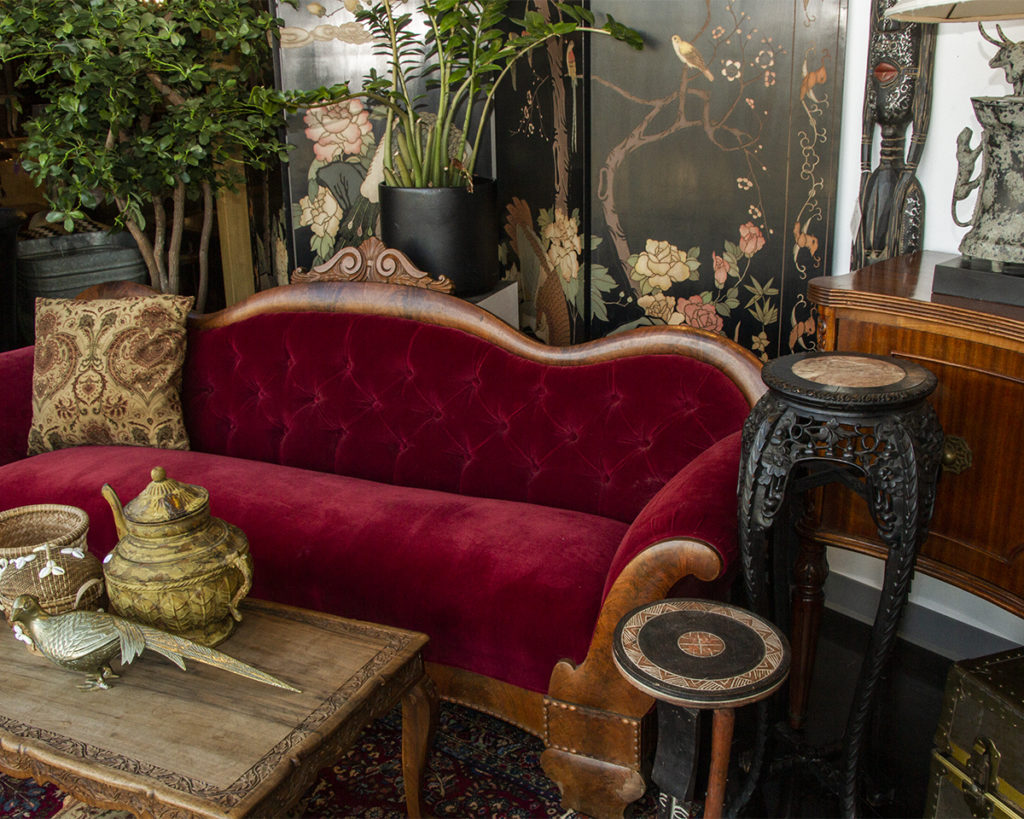 In our other window, we've crafted an exhibition in maximalism with moody mystique. This Victorian Empire Style Velvet Sofa adds great allure, especially when surrounded by eclectic décor from around the globe. A room divider such as this one adds functional, versatile beauty. 
Check out some other new arrivals and fresh vignettes that hit the floor last week!